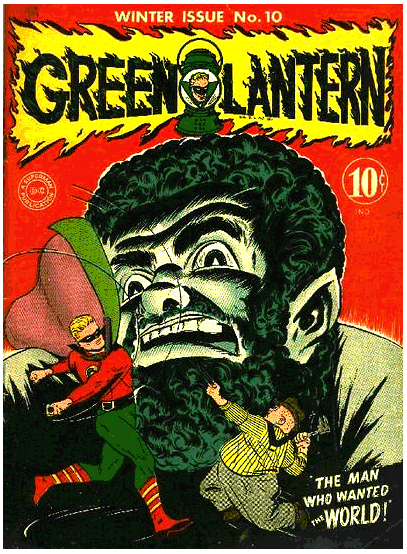 02-26-15
Heroes: The Masked Stranger, "Rip" Sawyer. Modified Green Hornet, Green Lama, and Green Turtle. DC Heroes: Scoop Scanlon, Chuck Warren. Timely Heroes: The Ferret, Taxi Taylor
Villains: The Brain, Eraser Gang, Dr. Fosfor, Green Ghoul, Kardo, Masked Nazi, Dr. Praecox, The 7-11 gang, the Vampire. DC Villains: Injustice Society of the World, The Vandal, Vandal Savage. Fawcett: Dr. Encyclo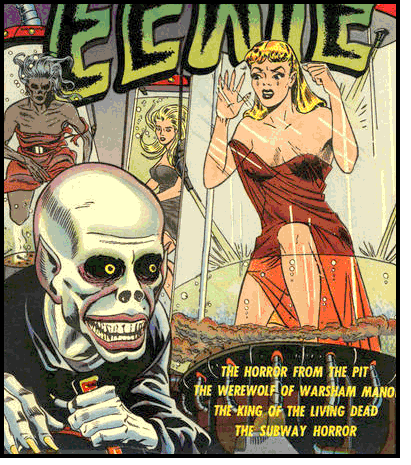 09-01-14
Heroes: Bob Colby, Lucky Wings. MODIFY: Cap Stone, The Owl II, Bob Steele, The Sword (for the Lancer's origin)
Villains: Abdul the Terrible, Baron, Dapper Daisy Dan, Dr. Sabin, San Sin, Triton, Un-named - Robot-tank of Japan, Werewolf, Professor Witz
Fawcett: Heroes: Penny Graves. Villains: Crimson Claw, Curiosa Club, Kid Glove, Mind Reader, Phantom of the Fog
Advertising Heroes: added a Captain Tootsie adventure as well as some featuring RC and Quickie, and U.S. Royal.
02-21-14
Heroes: Modified Iron Lady, Nightmare
Villains: King of the Living Dead, Kroff, Tiger Lady
DC Heroes: Mr. Chang
Quality Heroes: Jimmy Christian, Captain Cook, Flash Fulton, John Law
Quality Villains: The Avenger, Voodoo Master
Timely Heroes: Tom Powers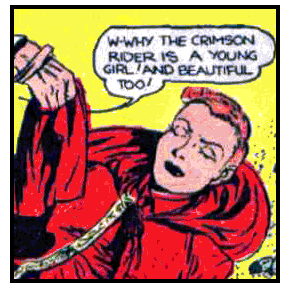 01-31-14
Heroes: Carrie Cashin, Challenger MODIFY: Crimson Rider (added images).
Villains: Eviloff
DC Heroes: Vigilante
DC Villains: Rainbow Man
Quality Heroes: Clip Chance
MLJ Heroes: MODIFY: Wizard
Timely Heroes: Challenger, Fourth Musketeer, Moon Man, Roko, Victory Boys, Vision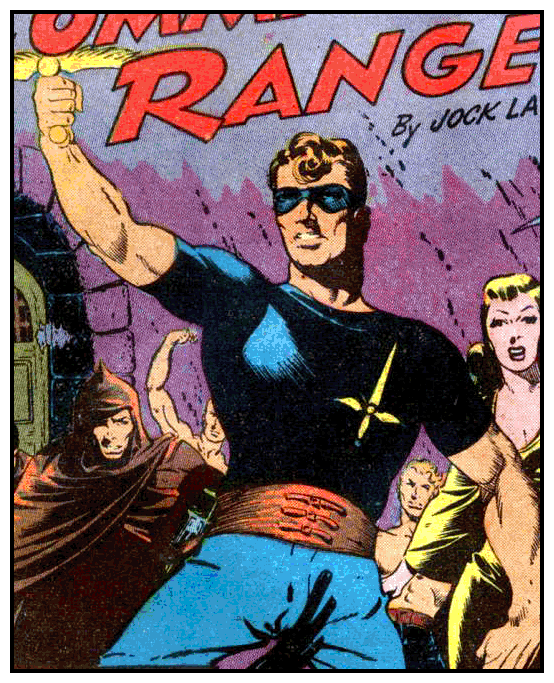 01-23-14
Heroes: Matty Case, Pepper Casey, Commando Ranger, Little Dynamite (II), Inspector Roc. MODIFY: Bronze Man, Earthquake, Gun Master, Spade of the Secret Service, "Swoop" Storm
Villains: Chopper, the Leper, No Face, Shady Lady, Velvet Silver, Baron Von Drax. MODIFY: Groff
DC Heroes: Cotton Carver, Cabbie Casey, Chuck Dawson
Fawcett Villains: Macro the Giant, Mr. Banjo MODIFY Ibac
Timely Heroes: Flash Casey, Electro
Timely Villains: Boss Sarpo, Dr. Bruno Varoz.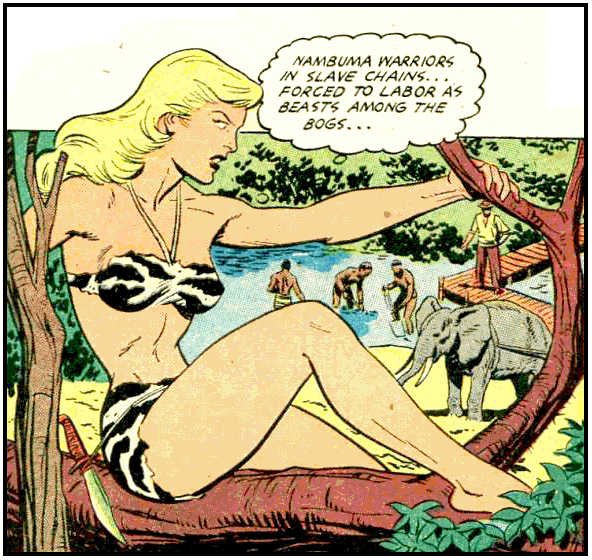 1-16-14
Heroes: Black Knight, Flip Carson, Nick Carter, Dynamo Tom (Advertising Heroes page),Keri Krane, Lightning Jim, Mr. District Attorney, Rocket Boys, Navy Bob Steele, U.S. Royal
Villains: The Black Widow, The Panther, The Professor
DC Heroes: King Carter, Steve Carter, Brad Hardy, Johnny Peril
DC Villains: MODIFY Master of Corpses
MLJ Heroes: Zoom O'Day, Three Musketeers, Vagabond, Zog. MODIFY Black Hood, The Web
MLJ Villains: Clubfoot, Creeper, Un-named Villains (Dr. Volt, Green Skeleton Legion, Hunchback, Nazi Mole Man). MODIFY Captain Murder, Count Berlin
Quality Heroes: MODIFY Eric Vale
Timely Heroes: Terry Vance, Venus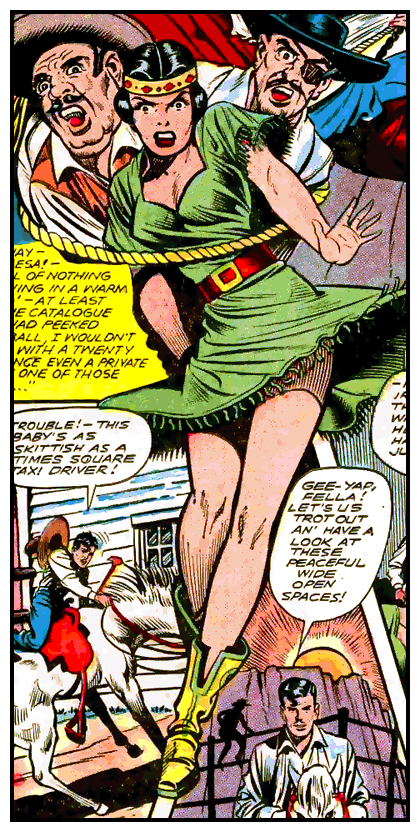 12-27
Divided the Quality page into two, one for Heroes and the other Villains.
Heroes: Cutter Carson, Dudley Dance, Dann Dunn, Ace King, Bob Scully, MODIFIED: Captain Victory, Dean Denton, Three Cheers
Villains: Baron Bledfors, Faux Skywolf, Four Horsemen, Inez, The Kumas, The Mad Monk, The Monocle, Revenge, Un-named - Alligator Man, the Viking
DC Heroes: Clip Carson

DC Villains: Cheops, Grasso, Monocle

Quality Heroes: Barracuda, Blackhawk, Blue Tracer, Death Patrol, Loops and Banks, Man in the Iron Mask, Miss America, Monsieur X, The Phantom Clipper, Shot and Shell, The Sniper. MODIFIED X of the Underground, Yankee Eagle.

Quality Heroes: Black Tigress, Genghis Khan II, The Scavengers, The Thing,
Xanukhara.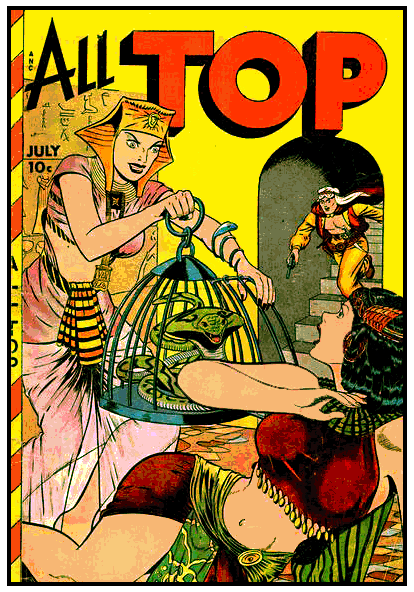 12-20
Heroes: Bos'n Hal, the sea-scout; Shark Egan; Pack Morgan; Don Rance; Samson, the strong man; Ted Starr. MODIFIED:Captain V, Junior Patrol
Villains: Cat Maidens, Crocodile, Ea, Faux Phantom Lady, Headhunter Queen, Mistress of the Apes, Un-named - Cobra Queen, Un-named - Walking Death Boy MODIFIED: Minstrel - corrected publication info.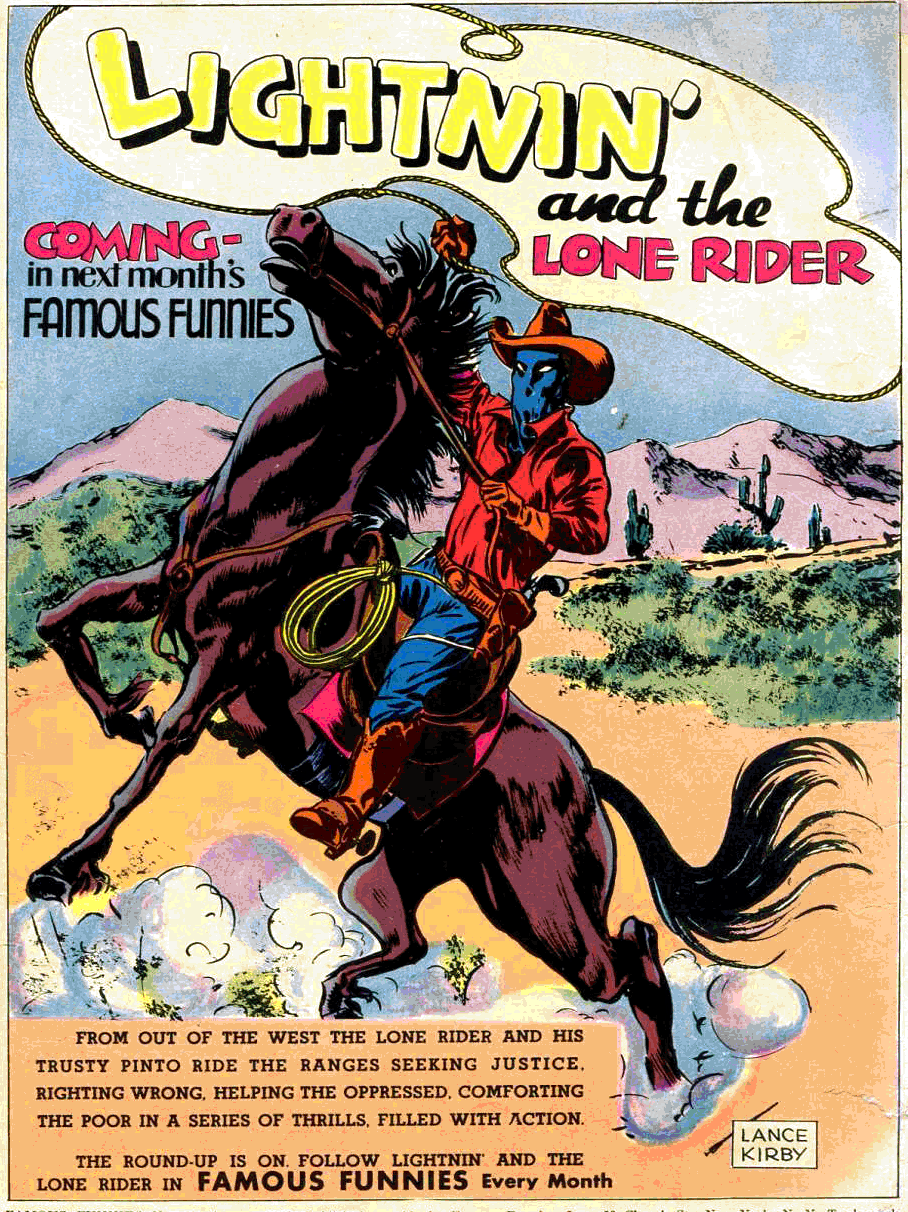 12-13
Heroes: Captain Crime, Captain Fight (II), Captain Jim, Captain Dale of the RCMP, Johnny Dale, Lucky Dale, Scott Dalton, Johnny Danger, Don Diablo, Stormy Frost, Ghost Guerillas, Steve Hagen, Junior Patrol, Ted Kane, Dick Royce, Secret Agent 7-X, Sky Hawk (II). MODIFIED: Captain Battle, Jr., Captain Dash, Captain Devil-dog, Captain Stand-in, Rip Carson, Cloak, G-Man Dalton, Lightnin' and the Lone Rider, Scoop Daily
Villains (New Profiles): Black Baron, Field Marshal Klaus Von Teufel, Pari, Un-named - Red Hooded League.
DC Heroes: Captain Compass, Captain Jim of the Texas Rangers
Timely Heroes: Captain Daring (II), Captain Dash, Dakor, Mantor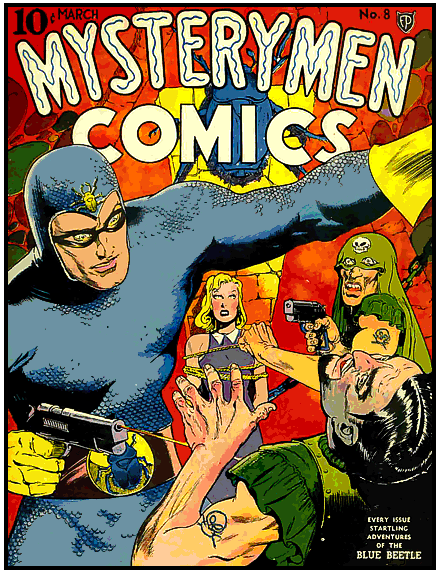 11-22-13
Heroes: Tom Campbell, Candid Charlie, Cannoball Cannon, El Capitan, Dick Kent, Laughing Mask, Liberty Boys, Spike Mason, Mister Twister, Bill Rodman, V-22. Modify: Battling Beau Brummell, Bulldog Denny, Viking Carter, Voodini.
DC Heroes: Cap'n Erik
Timely Heroes: Captain America (I & II), Eternal Brain, Human Top, Magar the Mystic, Hurricane, Mercury, Comet Pierce, Red Raven.
Villains: Black Hand, Boss 'X', the Brain, Doctor Devil, the Eel, Professor Einmetz, Gorgon, Half-Man, the Leader, Mercury, Monster, Oom, Reaper, Toad, Un-named - Brotherhood of the Skull, Dr. Van Ridder, Whizzo Modify: The Scorpion (II).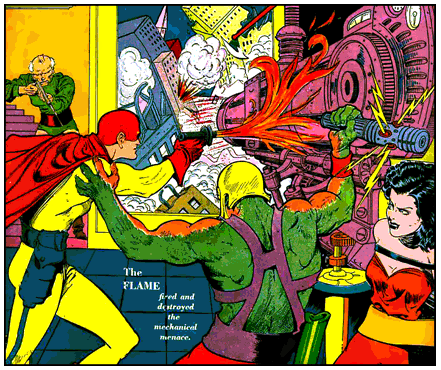 11-13-13
Heroes: Tom Barry, Defenders, Dr. Fung, Joe Spook, Tommy Taylor, Tommy Tomahawk Modify: Eagle, K-51, Tom Maxon, Patty O'Day, Captain Derek West.
Villains (New Profiles):Black Doom, Fu Chu, The Hand, Man Without a Face, Monster, Mustafa, The Noose, Red Lash, Scarecrow, Der Teufel, Ugly Puss, Unholy Three, Un-named - Green Thor and the City Destroyer, Un-named - The Horned SKulls, The Voice, Baron Von Tootree, Vladim, Volton, Voris the Fire Master, The Yellow Horde.
Fawcett Villains: Man Without a Face, Masked Chef. Modify: Limping Mummy.
Timely Villains: The Voice.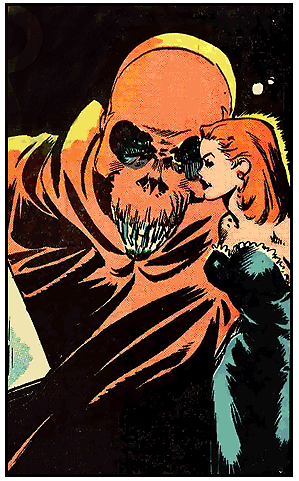 11-01-13
Heroes: Black Bloch, Calhoun of the Air Cadets, Clipper Kirk, Captain Sheridan (aka Tim Cassidy, Spitfire Ace, Yankee Thunderbolt). Modified: Blaze Steel, Spitfire Ace, Jane Martin.
Villains (New Profiles): Baroness Von Hohenlinden, Crime Boss, Karl Von Richten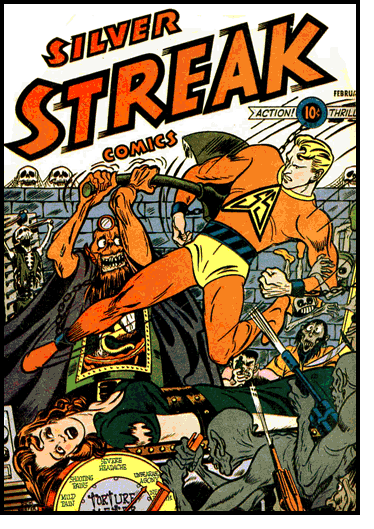 10-17-13
Heroes: Peter Grit, Inspector Kirk of Scotland Yard, Bob Kodar, Leatherneck Jones, Little Giant, Pal Peyton, Phantom Knight, Rodeo Ryan, Space Ace, Teller Twins, Undercover Girl, Un-named Lady in Peril, Roger Wright Modified: Lynx, Silver Streak, Jack Terry, Wraith, Zudo
Villains: Baron Doomsday, Countess Belladonna, Death, Death Master, Fantasy Isle, Hooded Man, Manx, Searer, Un-named Villains: Demon of the Lamp, Eerie Man, Nazi Clan, Roc, Torture Master Modified: Avenging Axe
DC Heroes: Jack Woods
Quality Page: Heroes: Granny Gumshoe, Wilda/Nuisance, Steve Wood Villains: The Air Gang, Faux Plastic Men, The Hag, The Hawk, The Noose, Perkins and his Pelican, The Sexton, Splinter
Timely Heroes: Super Slave, The Terror, The Witness I & II
Timely Villains: Sub-Earth Man
10-11-13
Heroes: Earthquake, Spook Hunters Modified: Red Robbins
Villains: Retlih
Quality: Chic Carter, Eagle Evans, Steele Kerrigan Villains: Madam Brawn, Hangman, Dr. Scratch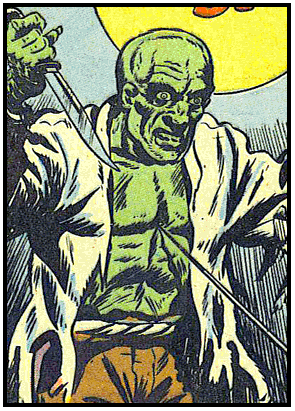 09-11-13
Heroes: Lance Darrow Modified: Tim Dawson, Grim Reaper, Magnet, Red Robbins
Villains: New Profiles: Bulvo, Crimson Conqueror, Hooded Hexmen, Pierre La Morte, Rook, Vanza of the Vultures, Wrecker, Zombie. Modified Merciless the Sorceress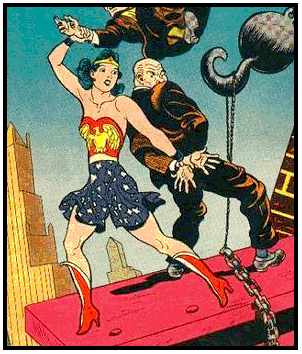 09-04-13
Heroes: Long Bow, Rocket Riley
DC Heroes: Bruce Nelson, Nighthawk, Wonder Woman
DC Villains: Rosa Rinaldo, Sen Yoi, Modified Fang Gow
Advertising Heroes page: Captain Tootsie and the Run-away Horse.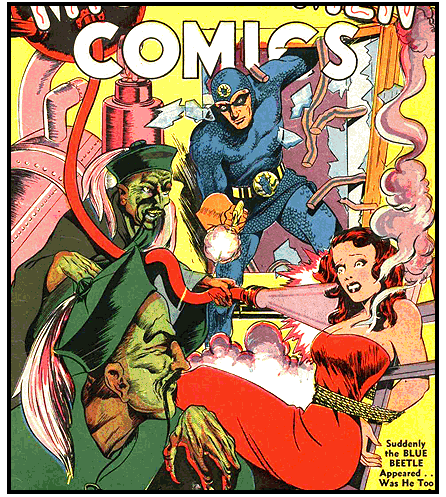 08-30-13
Heroes: Danjoe, Captain Frank Hawks, Captain Tornado, Prince Otembi, Un-named - the Witch, Winged Warriors, X-23 Modified Don Winslow
Villains: Assinoff, Black Phantom, Chen Chang, Professor, Professor Weathersby, The Skull, The Skull (another one), Un-named - The Green Mandarins, The Weather Kings. Modified Dr. Centaur
Fawcett Villains: Black Rider, Death Dealer, Ear, Mr. Death Modified Honest John, Horned Masks
MLJ Heroes: Moore of the Mounted Modified Ben Johnson, Kardak, Kayo Ward, West Pointer.
MLJ Villains: Corrected Princess Cleo.
Quality Heroes: Sherlock Doyle, Madam Fatal, Red Torpedo, Wings Wendall, Whistler, Wildfire Modified Lee Preston
Quality Villains: Black Morda, Captain Krawl, Clown, Cricket, Ghosts of the Glen, Green Masked Bund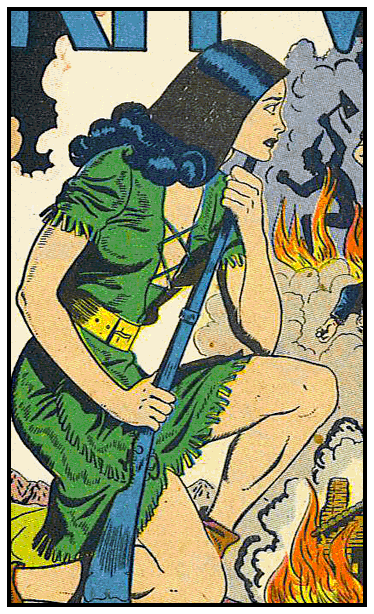 08-23-13
Heroes: Captain Death, Front Page Peggy, Ras Singh, Trouble-Shooter, Werewolf Hunter, Captain Derek West, Kit West, Whisperer, Whistlin' Kid, White Indian Modified: Air Rover, Alabam, Billy West
Villains: Baron Satakai, Black Samurai, The Claw, Creeper, Faux Green Hornet. Modfied: Corpse, Lynx, Porcupine
DC Heroes: Les Watts, The Whip, Wildcat
DC Villains: Karvac
Fawcett Villains: Headless Horseman, Herr Zero
Quality Villains: Bubble Head Breen, Ice Man, Mr. Fission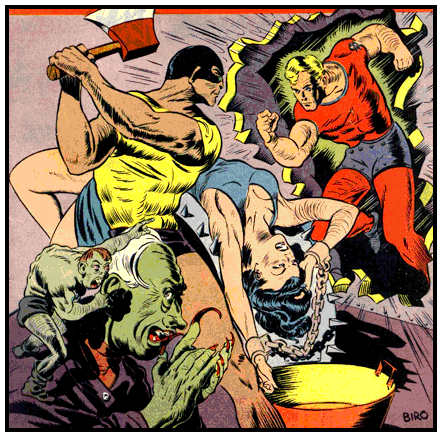 08-16-13
Heroes: Buck 'n' Broncho, Detective Sgt. Burke, Smoke Burnam, Burma Burns, Smoke Bush, Happy Chandler, Danny Dash, Little Lobo, Mustang Jack, Peace Raider, Yank and Rebel, Yankee Patrol, Yellow Jacket Jr., Young Avenger, Young Falcon. Modify: Dash Dartwell, Dr. X, Greg Gilday, Wild Tex Martin, Phantom of the Hills, Steel Shark, Young Americans.
Villains: Black Legion, Black Terrorist, Devil of the Deep, Finger of the Frozen Death, The Gray Hordes, Herr Monocle, Hooded Men of Tibet, The Killer/Dart Killer, The Law of Caribou, Merciless the Sorceress (I), Mystic Knights of Bagdad, Sikandur, Voodoo, War Master/Warmaster
Fawcett Heroes: Red Skye
Fawcett Villains: Baron Von Togo
MLJ Heroes: Detective Sgt. Burke, War Eagles Modify: Clancy and Loony, Nevada Jones, Red Reagan, Steel Sterling
MLJ Villains: Ming Low, Mr. Nimbus, Princess Cleo, Queen Loha, Tania and Neek-olaus, Yum Chac Cult, Un-named Headless Men, Un-named Inferno Demon, Un-named Torture Squad Modify: Twisto
Quality Heroes: Paul Bunyan, Cyclone, Kid Dixon, Kid Patrol, Merlin, Q-Boat, Yankee Eagle (I) & (II).
Timely Heroes: Sun Girl, Young Allies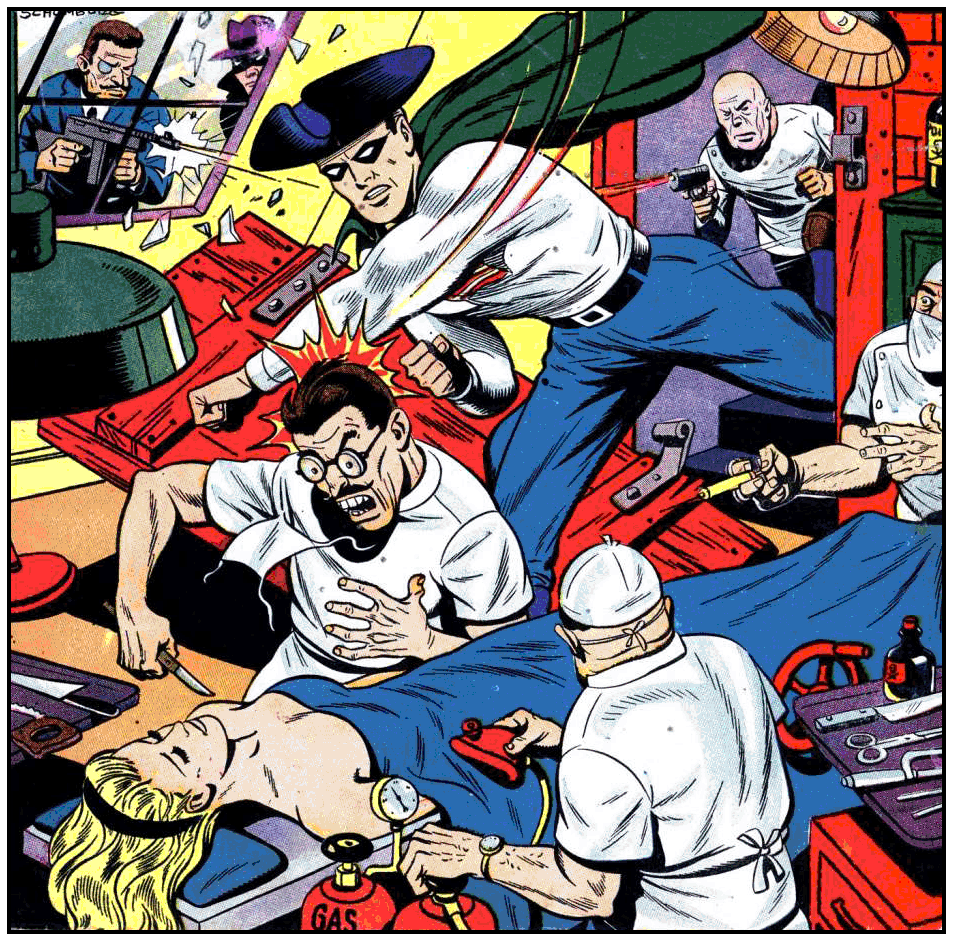 08-09-13
Heroes: Jay Brooks, Captain Courage (II), Captain Cutlass, Vic Flint, Harbor Patrol, Johnny on the Spot, Ted Hart, Marietta, Masked Blackjack, Ol' Skipper, Ol' Skipper Webb, Inspector Pratt, South Sea Girl, Pepper Swift, "Globe" Trotter, Tugboat Tessie, Unholy 3. Modified: American Eagle, Barry Kuda, Captain Courage, Four Comrades, Gay Desperado, Jungo/jungol, Lady Satan, Master Key, Sky Chief.
New Profiles of Villains: The Ape, Black Hawk Gang, Dr. Syko, Dr. Vetter, Cindy Ford, The Gibbet, Invisible Menace, Kharma, Krag, Dr. Diablo (II), The Prophet, Red Regent, Signor Diablo, Sinistro, The Skeleton, Skeleton Horsemen, Mr. Skugg and Angel, Sleep King, Spider Master, Tarantula, Un-named - Green Spider, Un-named - Mad Doctor Gang, Un-named Masked Devil, Un-named Monk and Ham, Dr. Wolfe. Modified: Black Satan
Quality: Rock Braddon, Ned Brant, Lion Boy, Don Glory, Hell-Diver, Orchid.
DC Heroes: Captain Quick, Detective Sergeant Carey, Steve Conrad, Dale Daring, Ivar, Mark Marson, Red Riley, Captain Douglas Stewart
DC Villains: Nira-Q, Dr. Hugo Vreekill